CHIROPRACTORS & HEALTH CARE PROFESSIONALS – PLEASE CALL 1-888-788-1053 or E-MAIL US FOR MORE INFORMATION
CerviPedic Neck Relief™ (Blue)
STP01BL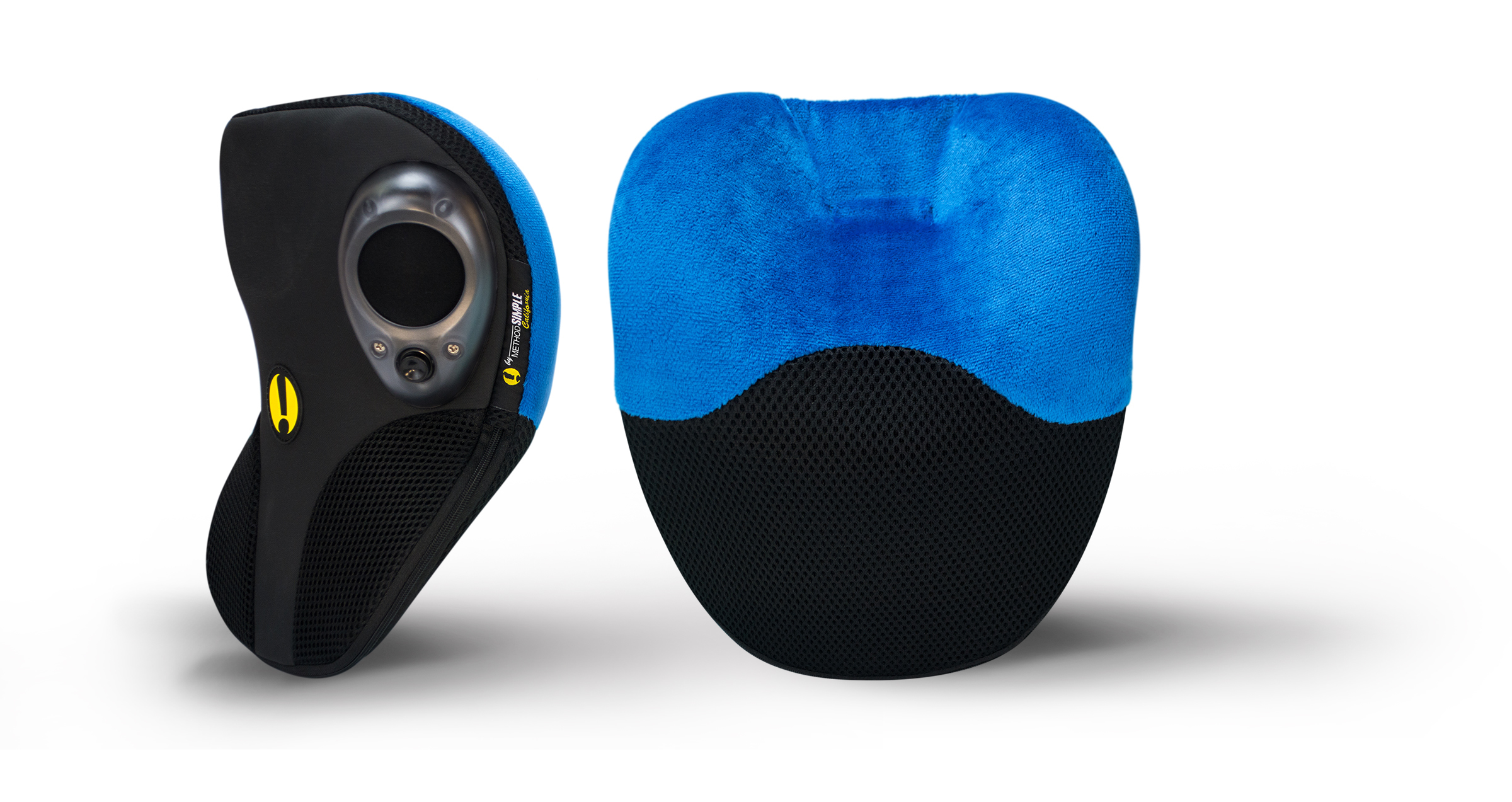 The CerviPedic Neck-Relief™ is a naturally shaped head support that relieves your neck. It was originally designed to ease the stresses of travel, but is actually ideal for anyone looking for relief from neck tension and stiffness.

The CerviPedic Neck Relief™ shown here comes with an onboard pump.
This pump inflates an internal air chamber located behind your neck that customizes shape of the pillow to suit your particular position making this the best pillow for travel and overall one of the best pillows for neck pain.
Specifications: Length = 11.5 inches, Width = 8.5 inches, Height = 3.5 inches, average thickness = 2.5 inches. Overall weight = 11.5 ounces.